Hello. How can we help you?
How to create an Office 365 Service Account for Callroute
To add Callroute to your Microsoft Teams setup, you may wish to create a Service Account. Here's how to create a Service Account and allocate the required permissions.
A service account provides an efficient way to connect Microsoft Teams and Callroute. The configuration and management tasks carried out from the Callroute portal will use the service account. This makes configuration easy and allows Administrators and Managers in your organisation to have greater control over the access permissions we use to complete the configuration tasks.
This guide will need to be followed by someone in your organisation who manages your Microsoft 365 setup.
Create an Office 365 Service Account
1. Go to the Microsoft 365 Admin Center and sign in using an account with Administration privileges.
2. Click Users and then Active users in the top left hand corner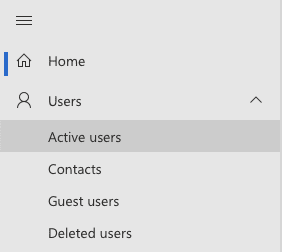 3. Click Add a user
4. Complete the information requested, and click Next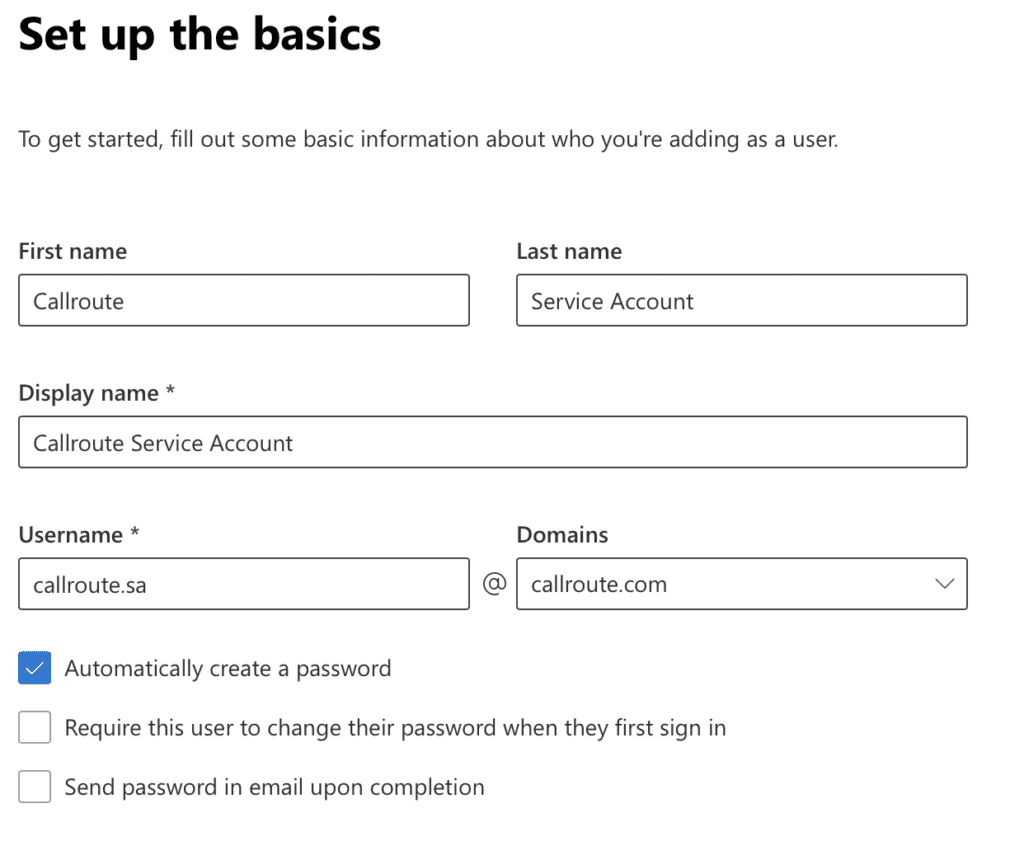 5. Scroll down the list and select Create user without product license (not recommended) – a license is not required for a Service Account

6. Within the Roles section click Admin center access

7. Now scroll and expand Show all by category
8. Select the following required roles for the Service Account and click Next
or, if you prefer to have more granular access, the below combination can be used:
Teams Administrator
Domain Name Administrator
User Administrator
Application Administrator
*The Global Admin privilege is required for the initial setup of the Domain for Microsoft Teams.  Once the Domain setup has completed, you can remove the Global Admin privilege from the Service Account.
9. Review the information on the summary page, and click Finish adding
10. Make a note of the Username and Password. You will need these credentials when you add Microsoft Teams to your Callroute setup. Once finished click Close.
Discover some simple Callroute tips to drive Microsoft Teams productivity for your business by visiting our blog.